2020 Gourd and Fine Art Festival

Saturday, September 5th & Sunday, September 6th
9:00 AM – 4:00 PM
Extra classes on Friday, September 4th. Pre-registration required for all classes.
COVID-19 Notice:
Due to the COVID reopening orders, this festival has been postponed until June 26 – 27, 2021. Save the dates—we will be having more fun in '21!
The 2020 Gourd and Fine Art Festival will be held in the middle of the Shenandoah Valley in Amador County, CA. It will be among several well-known wineries and held at the gorgeous Amador Flower Farm
There will be the Northern California Gourd Competition, 3 days of classes, vendors, fine art booths, a gourmet food truck, demonstrations throughout the weekend, and more!
Northern California Gourd Competition
During the festival, the California Gourd Society will be hosting their Northern California competition, with the prizes awarded to the best gourds in many categories, including:
Patterns
Pyrography
Coloring Techniques
Distinctly yours
Dazzle us
Embellishments
Filigree
No Limits
Show us what you can do
Light fixtures
Containers (e.g., vases)
Nature's Wonders
Make us smile
Pieces of art
Amador Flower Farm Special Category
There will also be a special category honoring Amador Flower Farm. This category will be judged by the Amador Flower Farm staff. See rules for more information.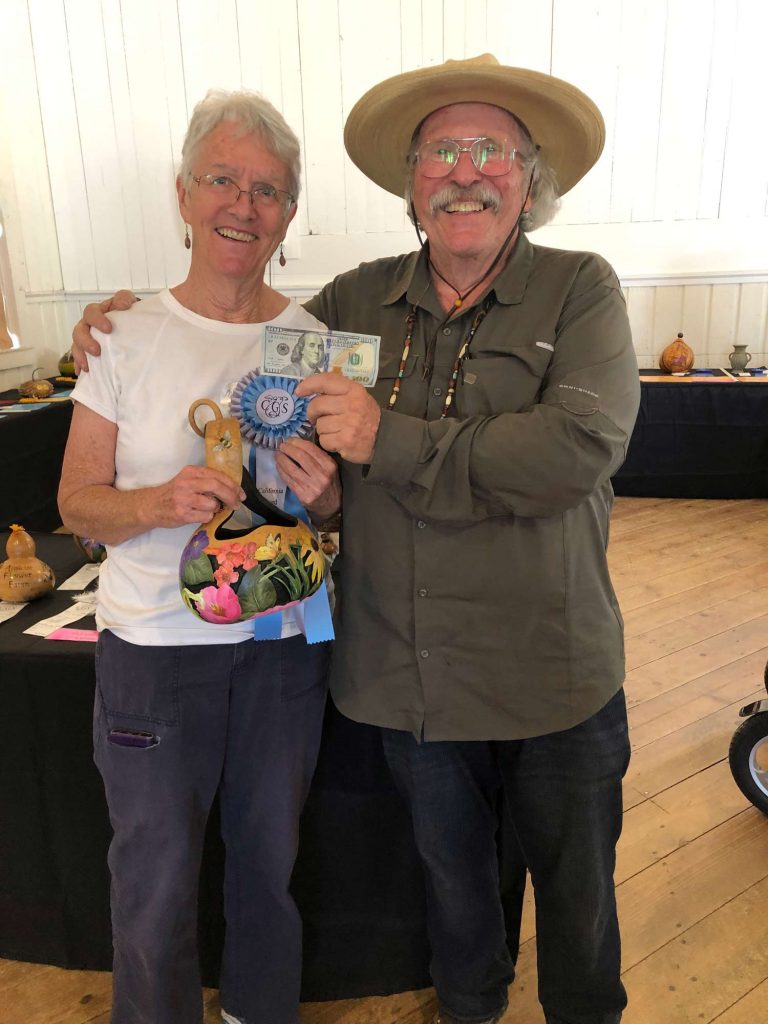 Festival Activities
classes by 3 award-winning gourd artists
(pre-registration required)
Northern California Gourd Competition
raffle prizes (plus a special raffle)
gourmet food truck
vendors
demonstrations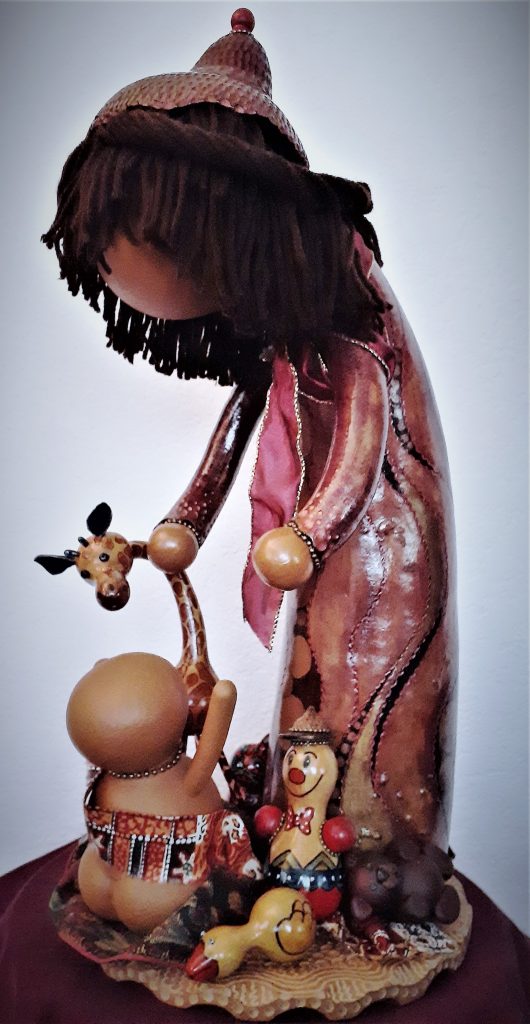 This stunning gourd, made by artist Joyce Campbell, will be the prize for our special raffle.
Featured Instructors
Lisa Baurmeister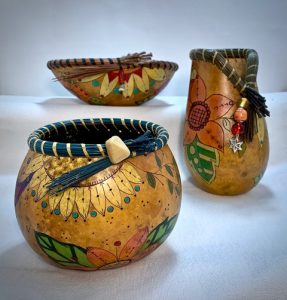 Lisa, a self-taught artist, has always kept one foot in the door of art, while concentrating on her professional career, as an Executive Assistant. When it was time for her high-tech career to end; her Artistic career began. Then she found the Gourd. But it wasn't until joining her local gourd patch in 2016, that she really immersed herself in the world of gourd art. Since then, Lisa has won three, "Best of Show," three "People's Choice" and a 2nd place finish in the 2016 ASG Artistry of the Year award. Lisa has committed herself to all-things-gourds by volunteering with her patch, the California Gourd Society, as Editor of the Golden Gourd Newsletter and Contributing Editor for the AGS Magazine's "Featured Artist" column. In 2017 she was certified as an AGS Competition Judge and judges every chance she gets. Now, in 2020, Lisa is in her second year of teaching others the joy of Gourd Art. To learn more about Lisa and her gourd art adventures, go to www.lisabaurmeister.com.
Olive Moore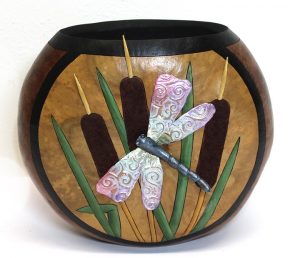 Olive has been creating gourd art since 2007 which has won many awards in local and State competition. She enjoys growing her own gourds. She also teaches gourd classes throughout California and in Arizona. Her artwork has been featured in the American Gourd Society publication "The Gourd Magazine". Olive is currently the president of the California Gourd Society. She is also a Certified Judge Trainer with the American Gourd Society and judges at most gourd competition events held in California.
Joyce Campbell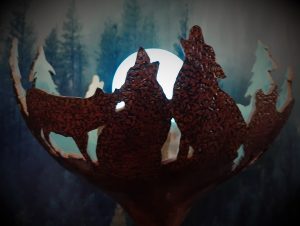 Joyce Campbell had a chance meeting with gourds over 25 years ago, and it changed her life completely! Art was always a big part of her world, but there is something different about gourds. The gourd offers a gateway to many disciplines leading to endless possibilities. To master gourd art, she learned to wood burn, carve, coil, dye, filagree cut and so much more. Her time is now spent teaching, competing, doing gallery work and festivals, talking to a wide variety of groups and, some years, even growing her own manipulated gourds. Gourd art offers something for everyone at every level of expertise. It accommodates various styles and direction. That is quite a lot to say about a humble little gourd grown in your garden. It truly is Nature's gift to the artist!
Vendors
We are looking for gourd-related vendors and fine artists to join us in our festival. We have inside booths and outside spaces available. If you'd like to be part of this exciting festival, please apply here.
Location
The 2020 Gourd & Fine Art Festival will be held at the beautiful Amador Flower Farm in Plymouth, California.
Nearby Amenities
In addition to the festival, Amador County has many restaurants, places to see, and things to do. Some common locations are listed below, but you may also want to contact the Amador County Chamber of Commerce. Keep in mind that this is a popular time of year, so book early!
Dining

Note: there are several restaurants relatively close to the venue, but none close enough to get lunch during a class lunch break. We will have a gourmet food truck onsite on Saturday and Sunday, but if you are taking a class on Friday, you are strongly suggested to either pack a lunch, or order a sandwich, which we will deliver to you.
Featured Classes
Friday Classes
Saturday Classes
Sunday Classes